The University of North Dakota (UND) is a busy 521-acre campus with 13,876 students who are tomorrow's leaders in engineering, medicine, aviation, space, and unmanned aircraft systems. The university's new Memorial Union serves as an essential, accessible destination—the heart of UND—with upgraded technology, and flexible facilities designed to enhance the student experience.
Location
Grand Forks, North Dakota, USA
Project Specs
Higher Education Multi-Purpose Student Union
Building Size: 154,081 sq. ft.
Stories: 3
Design Firm
WTW Architects, JLG Architects
Dealer Partner
Norby's Work Perks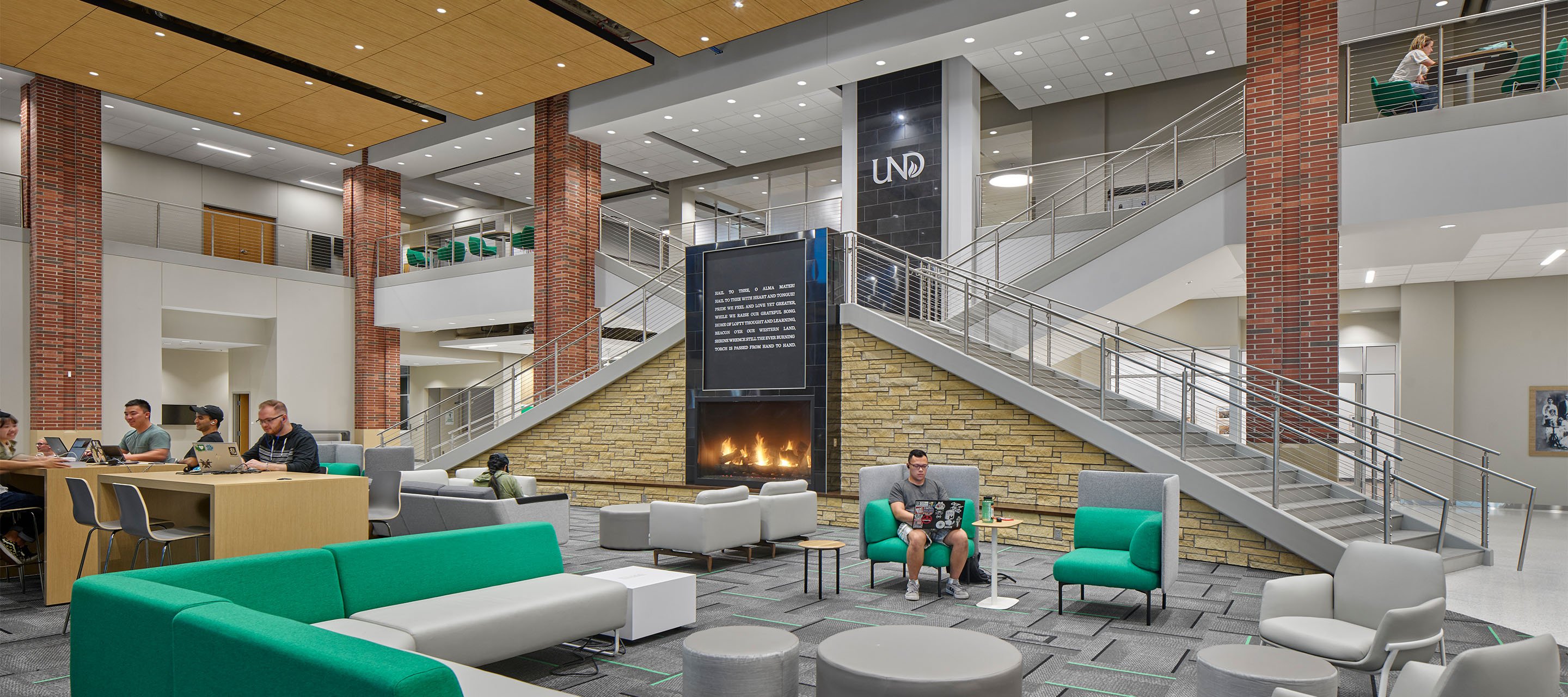 A Campus for Connecting
A valuable aspect of university life is connecting with other peers, so a primary goal for the new Memorial Union was to create an inviting gathering place where students choose to spend time, both on their own and with others. Built to foster an inclusive, comfortable environment for relaxing, socializing, collaboration, and studying, the Union features lounge spaces on every floor—including hard surface and soft seating furnishings. Students are drawn in by the UND branded tower with beacon that brightly shines green at night. The retail food court and café venues provide a range of options while also offering additional seating space to gather with friends—and make new ones. The centrally located, open, tiered staircase and programming venue offers an ideal location for informal gatherings, live performances, and watching events on the large video board. With so much variety and choice, spaces across the Union pulse with the energy of students engaging in many activities.
Supporting Student Comfort and Well-Being
The Union's biophilic elements fuse nature with architecture to help students connect to the outdoors—even when they are indoors. Wood and stone surfaces, large windows that flood the Union with natural light, and a color palette that evokes the outdoors reduce stress and contribute to students' ability to focus. A living room setting with a fireplace helps students feel at home. Outdoor patios and greenspaces provide additional places for students to gather, play, and participate in events. Student drop-in spaces encourage small group collaboration. Affinity zones inclusive of the International Center, Student Diversity and Inclusion, Pride Center, and adjacent lounge spaces welcome all students.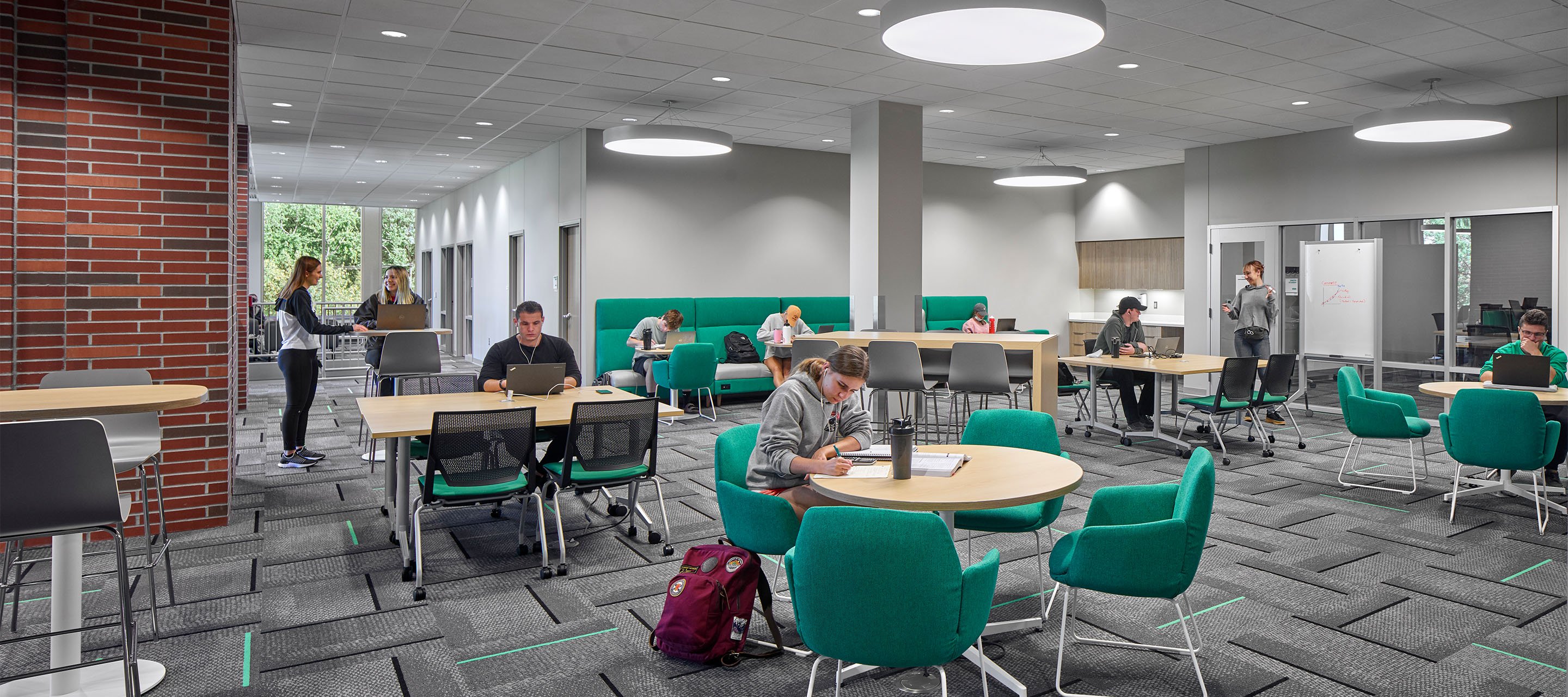 Safeguarding Physical Health
The Memorial Union succeeds in creating a warm, inviting atmosphere that also safeguards physical health. Elements like terrazzo and tiled floors and moveable furniture make cleaning and sanitizing more effective and efficient. Ample open spaces allow students to gather while still maintaining distance when desired. Plus, the facility HVAC system exceeds standards for air filtering, to further protect students from airborne health threats.Previous