If you're not familiar with pilot spaces, you could be missing out on one of the most valuable tools for creating effective workspaces. Pilot spaces are ideal for companies that want to support the specific needs of their people, as well as their organizational culture. The approach combines research-based design best practices with experimentation, followed by adaptation. In other words: Pilot, then pivot.
Lower Your Risk
Rather than diving head-first into an expansive renovation that may or may not turn out to be what your company needs, pilot spaces allow for a sort of try-before-you-buy approach. While there is some initial investment, the limited scope means the environment—and your budget—has the flexibility to adapt as needed. Once a design has been more finely tuned, it can be used as a model to roll out solutions for additional spaces.
Ubisoft, an international video game developer decided to designate the fifth-floor renovation project in their five-story Montreal office as a pilot space. This ensured flexibility to make changes as the space is tested in a working environment. And the findings can potentially be used to plan and renovate other spaces, which could keep costs down for future projects.
Start with a Goal
Every pilot space should have a clearly defined goal. For Ubisoft, a fun and collaborative environment is vital to their culture of creativity and innovation. Their pilot space was used to determine what elements would best serve their teams who have adopted a hybrid approach to work. Ubisoft's goal was to provide an environment that would support a variety of activities for the well-being of their employees, including productive work, socializing, collaboration, focus, brainstorming, and events.

Build in Flexibility
In every situation, you don't know what you don't know. This principle holds true for pilot spaces too. When a pilot space is designed, you should have a very good idea of how people will use it. However, it's only when the space is put to use that the nuances of how individuals and teams work and interact can be observed.
For this reason, it's to be expected that there will be a need for changes within a pilot space. Flexibility should be built in from the start. Based on the real-life use of a pilot space, it's important to be able to pivot quickly and adapt to meet specific needs and preferences. Elements that allow a space to be nimble, adaptable, and scalable to accommodate growth include:
Modular furniture and walls
Tables on wheels
Lightweight and adaptable furnishings
Technology that connects people in the office with those working from other places
Choose the Right Partners
When embarking on a pilot space, it's important to choose communicative, collaborative partners who can not only provide trusted expertise, but also understand and share your values. This will help you achieve your workplace vision and organizational objectives. Ubisoft's design team is counting on Haworth products and support from Haworth dealer Cime to help them develop a new kind of space that will align with the company's sustainability values and nurture their culture of creativity and innovation.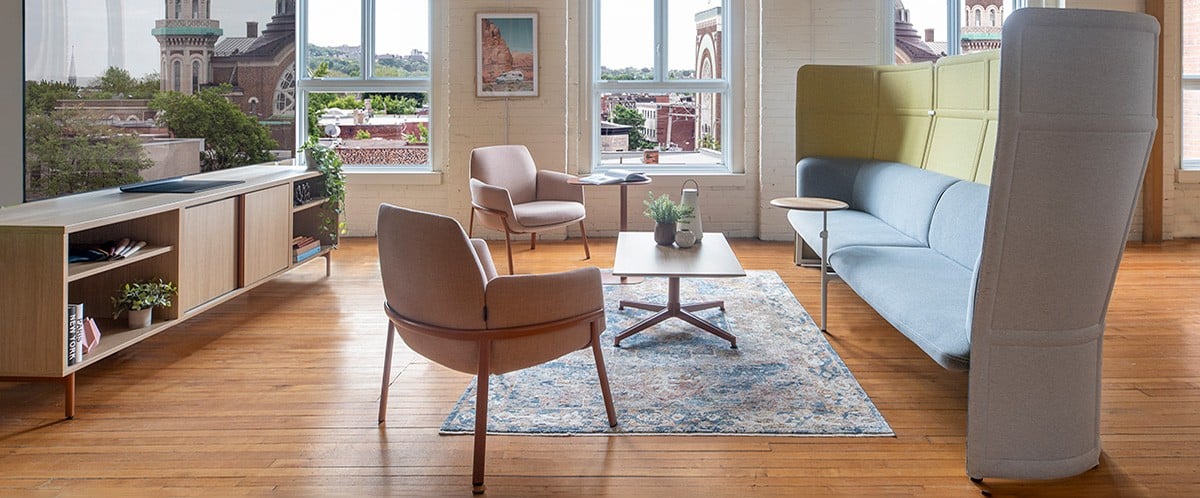 Identify What Works, Then Scale Up
Collecting information through observation, interviews, and quantitative data will help identify what is working and what needs to change. Pilot spaces can then be easily adapted and fine-tuned until goals are achieved. Afterward, you will have a tested and proven workplace design that can be rolled out to other spaces. And the scalability will allow spaces to grow with teams and further adapt in the future.
Ultimately, using a pilot space can be extremely valuable anytime there's been a change in how people work, such as a shift to hybrid work. By testing and refining solutions through flexible design concepts, you can create a more comfortable, collaborative, and supportive workplace for your people and all the different ways they work.